— ABOUT THE FIREPLACE COMPANY —
Fireplace Services : Aspen, Basalt, Carbondale, Glenwood Springs, No Name, New Castle, Silt, and Rifle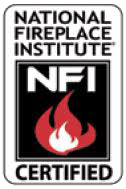 The Fireplace Company has been a locally owned and operated business in the valley for over 20 years. In the summer of 2017, Jay Maher and Katie Wilson took over ownership from long time owners Al and Patricia Blick while maintaining the incredible staff and commitment to superior service, sales and installation of some of the most exclusive high end fireplace and accessory lines available in the marketplace. At The Fireplace Company, you will receive the small business attention you deserve with the big league performance, professionalism and quality craftsmanship you desire.
Thank you for choosing The Fireplace Company, we appreciate your business.
Katie Wilson
CEO and Customer Service
Email : katie@thefpco.com
Katie brings her experience in both software and property management to The Fireplace Company. She took this paper and pencil business completely online and into the 21st century streamlining operations, billing, customer support and helped create an overall enhanced client experience.
Gabe Hernandez
Service Field Superintendent
Gabe has been a certified NFI Fireplace Technician and Installer working for the Fireplace Company for 16 years. Gabe is a lead foreman with the company and can be seen on site visits, installs, and service appointments.
Cesar Murillo
Install Field Superintendent
Cesar joined the Fireplace Company over 13 years ago and is recognized as one of the foremost installers in our industry. Cesar is a lead foreman and is part of our install and service teams along with supporting site visits for our clients.
Zach Baca
Install and Service Technician
Zach is in his third year as a member of the Fireplace company team and has quickly worked himself to gain NFI Certifications and incredible industry knowledge. Zach is part of our install and service teams.
Jake Godfrey
Install and Service Technician
Jake has quickly become an integral part of the Fireplace Company team in just two years. Jake has been part of our install and service teams while continuing professional industry education.
John Salamida
Service and Warehouse
John has been in the Valley for 42 years and works to maintain that same longevity with our clients while keeping the pieces and parts moving on a day to day basis.
Gabe Peugnet
Install Technician
Biography coming soon.
Victor Guzman
Service Technican
Biography coming soon.
Jovanny Cruz
Service Technician
Biography coming soon.
Joel Vega
Install and Service Technician
Biography coming soon.
Oscar Sarabia
Install Technician
Biography coming soon.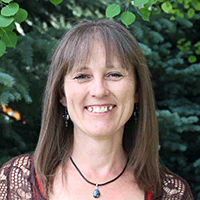 Theresia Bershenyi
Service Manager
A lifelong resident of the Valley Theresia, the company's service manager, is available to help with any of your service scheduling or billing needs while maintaining that personalized care the valley is known for.
Christine Page
Sales and Project Manager
Christine, our lead Sales Manager, has been with the company for over 11 years, she is a leader in industry knowledge and is available to help you choose that perfect fireplace for your project while continuing to keep up on new trends and developments.
Skylar Guthrie
Office Manager
Skylar is the company's office manager, she brings southern charm to the company and is here to ensure you are handled with care while striving to maintain a showroom that displays our beautiful products.
Dani Ott
Install Project Manager
As our Project Manager Dani is responsible for total project management including scheduling, billing, and providing day to day communications with contractors. Dani holds an excellent track record of strong working relationships with owners, architects, and engineers, resulting in successful construction experiences.
Meagan Murphy
Office Manager
Biography coming soon.
Fireplace Installation : Aspen, Snowmass, Basalt, Carbondale, Glenwood Springs, and New Castle, Silt, and Rifle.